Available from Amazon

A poignant and relatable novel, Looking Glass Lies captures the war women wage against themselves, and the struggle to see beauty reflected in a mirror not distorted by society's unrelenting expectations.
For most of her adult life, Cecily Ross has compared herself to other women–and come up short. After a painful divorce from her emotionally abusive husband, Cecily returns to her hometown of Canyon, Texas, looking to heal.
But coming home isn't what she expects. In a town as small as Canyon, her pain is difficult to escape–especially with her model-perfect ex-sister-in-aw working at the town's popular coffee-shop hangout. With help from her father, a support group, and an old friend who guides her to see her own strengths, Cecily may have a shot at overcoming her insecurities and learning to love again.
The true test comes when tragedy strikes, opening Cecily's eyes to the harmfulness of her distorted views on beauty–and giving her the perfect opportunity to find peace at last.
Click here to purchase Looking Glass Lies
---

Jaded
Book One in the Mended Hearts Series
Having been unjustly shunned by the local congregation, Ruthie Turner despises the church members who refuse to speak to her. When the new preacher asks her out, Ruthie's bitterness is put to the test. Against her better judgment, she falls in love then re-examines Christianity while he risks his reputation to be with her. Their relationship reveals a string of secrets which turn the little church upside down as Ruthie learns to forgive.
Jaded is a love story, not only between a man and woman, but also between the church and the lost.
.
Justified
Book Two in the Mended Hearts Series
In a small Texas town ruled by gossip, Fawn Blaylock believes others are justified in condemning her untimely pregnancy. Stifled by guilt, she yearns for grace while the local football coach treats her with gentle respect.
Justified perfectly captures the rhythm and romance of life in a small town, telling the unforgettable story of a woman searching for renewal, a man looking beyond what others see, and a community torn between judgment and love. It is the unforgettable story of broken dreams, second chances, and relentless hope.
Click here to purchase Justified
Jilted
Book Three in the Mended Hearts series
Lynda Turner has struggled with depression since her husband abandoned her and their young daughter fifteen years ago. Yet unexpected hope awakens when a local ex-convict shows interest. As long-hidden secrets resurface, Lynda must fight for her emotional stability and for a life where the shadow of shame is replaced by the light of love.
Jilted tells of a woman who has lost the joy of living, a man determined to draw her back toward happiness, and a town that must—once and for all—leave the past where it belongs. It is a gentle reminder that all things can work together for good.
.
.
.
.
---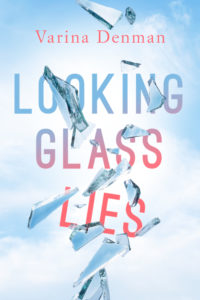 Looking Glass Lies, now available
"With her signature style–straightforward, poignant, powerful–Denman's Looking Glass Lies reflects painful truths … and healing hope." – Candace Calvert, bestselling author.
Click here to purchase Looking Glass Lies
---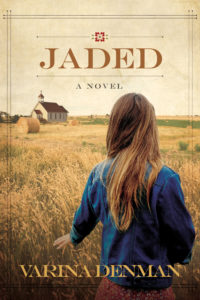 Jaded, Book One in the Mended Hearts Series
"Jaded stands out for its willingness to talk about the untalked about and for its achingly real and raw story of brokenness where there should have been wholeness." – Josh Olds, Life is Story blog.
---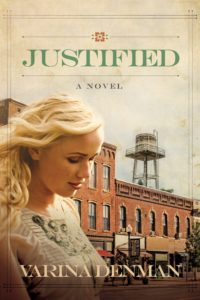 Justified, Book 2 in the Mended Hearts series
"With an exceptional voice for story, Denman has created characters who will own your heart before the last page is turned." – Nicole Deese, bestselling author.
Click here to purchase Justified
---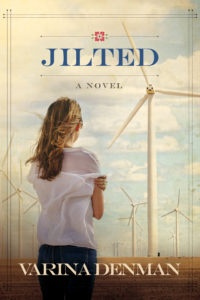 Jilted, Book 3 in the Mended Hearts series
"With her skillful ability to pull readers, slowly but surely, deep into the hearts of her small-town characters, Varina Denman proves to be an author worth paying attention to!" – DawnCrandall, award-winning author.
Sign-up for Varina's newletter to receive her latest book news, contests, and extras.